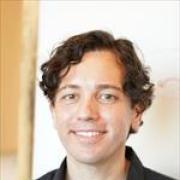 Zachary Knight, PhD
We study the connection between physiology and behavior. Our goal is to understand how the brain senses the needs of the body – such as the need for food or water or warmth – and then generates specific behavioral responses that restore physiologic balance. To address this question, we use a diverse set of experimental strategies including systems neuroscience approaches such as optogenetics, electrophysiology, and calcium imaging; molecular approaches such as RNA sequencing and mouse genetics; and classical approaches such as surgical and pharmacologic manipulations. In addition, we develop new tools that enable the molecular identification of functional populations of neurons by RNA sequencing. Through the use of these approaches, we aim to identify the molecules, cell types, interconnections, and activity patterns that drive homeostatic behaviors, and further uncover how these circuit elements become
dysregulated in conditions such as obesity.
Our research is focused on three related topics: the control of hunger, thirst, and body temperature. A general principle emerging from our recent work has been the discovery that homeostatic circuits – long thought to function primarily by reacting to physiologic imbalances – instead utilize sensory cues to anticipate those physiologic changes and then adjust behavior preemptively. An ongoing interest of the lab is to understand how homeostatic circuits integrate sensory information from the outside world with internal signals arising from the body in order to generate and shape goal-directed behaviors.